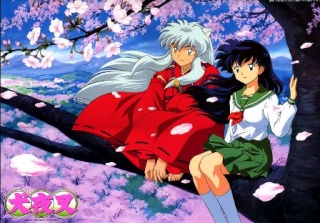 INUYASHA
Inuyasha is a story about a Hanyo, a dog demon and human man together. Who was bound to the Goshinboku, until finally released from the tree. By a young girl and the reincarnated miko, who bound him there long ago. A 15 year-old 9th grade student named Kagome, who was transported threw the Bone Eater's well. They then set forth together to find the Jewels of Four Souls. While befriending a cursed monk, a demon slayer, and more.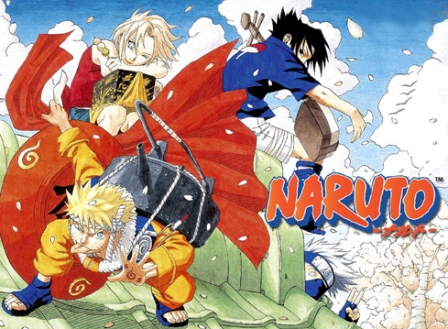 Naruto story is about a boy who has no knowledge of his parents or family. Shunned by his village Kohona and others, because of what demon lies inside him. However he can't understand why everyone hates him and doesn't know about what's inside him, until right before he bcomes a ninja. Were he then trains and vows that he will become the fifth hokage, and everyone will have to respect him.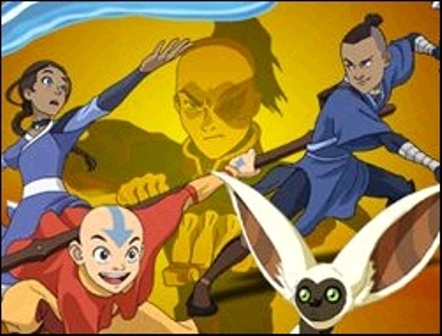 Avatar: The Last Airbender
This is the story about a boy who was, trapped into an iceberg over 100 years. Until he was releases by a water tribe girl named Katara and her brother Soska. Who learn that he is the last air nomad and the avatar. The protector and peace maker of all four nations. He learns about the war that began since he had been gone and he must learn all bending elements and end the war the fire nation started.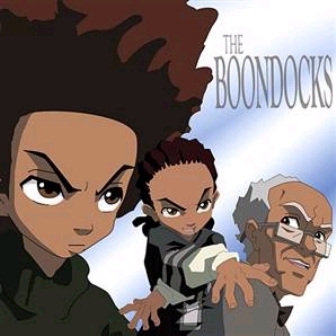 Boondocks
This is the story about two African American brothers who are from south central Chicgo, but moved to the "boondocks" or the suburbs. Huey is a self-revolutionary who expresses his beliefs and opinons about society and a studier of the martial arts. While his younger brother Riley is a wannabe gansta.
You are none
You are either a anime hater or you just don't relate with any of these quizes on here. That or your in a bad mood and really didn't care about your answers. No matter what it was, You didn't get anything. Oh, well you can always go check the results to see what there is anyway. Thanx for taking it anyway.
Last edited by on Sun Nov 11, 2007 12:56 pm; edited 1 time in total